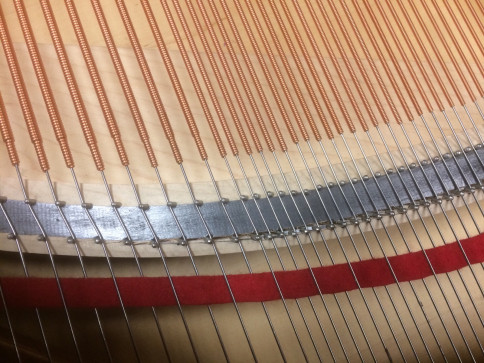 How to Evaluate your Piano
We recommend using the Tuner T1 Free Tune app to help you determine the pitch of your piano and how close it is to the recommended pitch of A440.

Another very important feature to evaluate is the condition of the bridges. The picture located to the right side points directly at the splits in the wood along a bad bass bridge.